Skip to Main Content
It looks like you're using Internet Explorer 11 or older. This website works best with modern browsers such as the latest versions of Chrome, Firefox, Safari, and Edge. If you continue with this browser, you may see unexpected results.
Patron Creations from LEGO® Buddies Meetings
No LEGO®s at Home? Try BrickLink!
BrickLink Studio

A free software for building LEGO®s online, with access to thousands of bricks and set pieces.
Brickipedia: Online Wiki on all things LEGO
Brickipedia Home Page

A free online LEGO encyclopedia written collaboratively by its readers known as Brickipedians. The site is a Wiki, meaning that anyone, including you, can edit almost any article. We are Fandom's largest LEGO wiki, founded on January 29, 2006 by Darth smith. We strive to be the best LEGO reference site out there.
Resources from Past Meetings
---
Book shared in meeting: Hardly Haunted by Jessie Sima
https://nckids.overdrive.com/media/5807968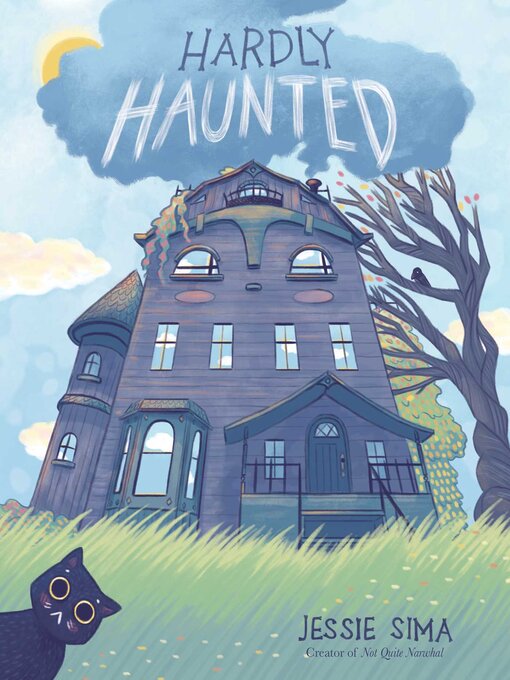 ---
Victorian Architecture
Besides looking abandoned or run down, a lot of times the elements of a house's design that makes it look haunted are characteristics of Victorian Architecture.
"Victorian architecture is a series of architectural revival styles in the mid-to-late 19th century. Victorian refers to the reign of Queen Victoria (1837–1901), called the Victorian era, during which period the styles known as Victorian were used in construction. However, many elements of what is typically termed "Victorian" architecture did not become popular until later in Victoria's reign, roughly from 1850 and later. The styles often included interpretations and eclectic revivals of historic styles." (Wikipedia)
Victorian Design Elements:
Steeply pitched roofs--Churchlike rooftops

Bay windows

Octagonal or round towers and turrets to draw the eye upward

Two to three stories

Wraparound porches

Small gardens

Asymmetry: left and right side of things look different or don't match exactly

Grand staircases

Complicated layouts with multiple rooms including formal dining rooms, libraries, and parlors

High ceilings

Ornately carved wood paneling

Geometric tile hallways

Decorative fireplaces

Stained glass windows

---
In this Youtube video from EpikEpig101 watch a young builder discuss his unique design for a Haunted House build. Notice that he includes a backstory about the owner of the house. Besides their design, another element of "haunted" houses is the story behind the house! When building your houses get creative about why your house is haunted and add details into your build that tell your unique story!
Frida Kahlo
July 6, 1907--July 13, 1954
Mexican painter well known for her self-portraits.
What is a Mosaic? "a picture or pattern produced by arranging together small colored pieces of hard material, such as stone, tile, or glass."
Frida LEGO Mosaic by Mexican-Canadian visual artist Karen Cantú Q
Make your own LEGO Mosaic by uploading a photo to this site: https://mingze-gao.com/legao/
Take a virtual tour of Frida's famous house turned museum, La Casa Azul: https://www.museofridakahlo.org.mx/en/the-blue-house/virtual-tour/
Book shared in meeting: I am Frida by Brad Meltzer
https://nckids.overdrive.com/media/5507185